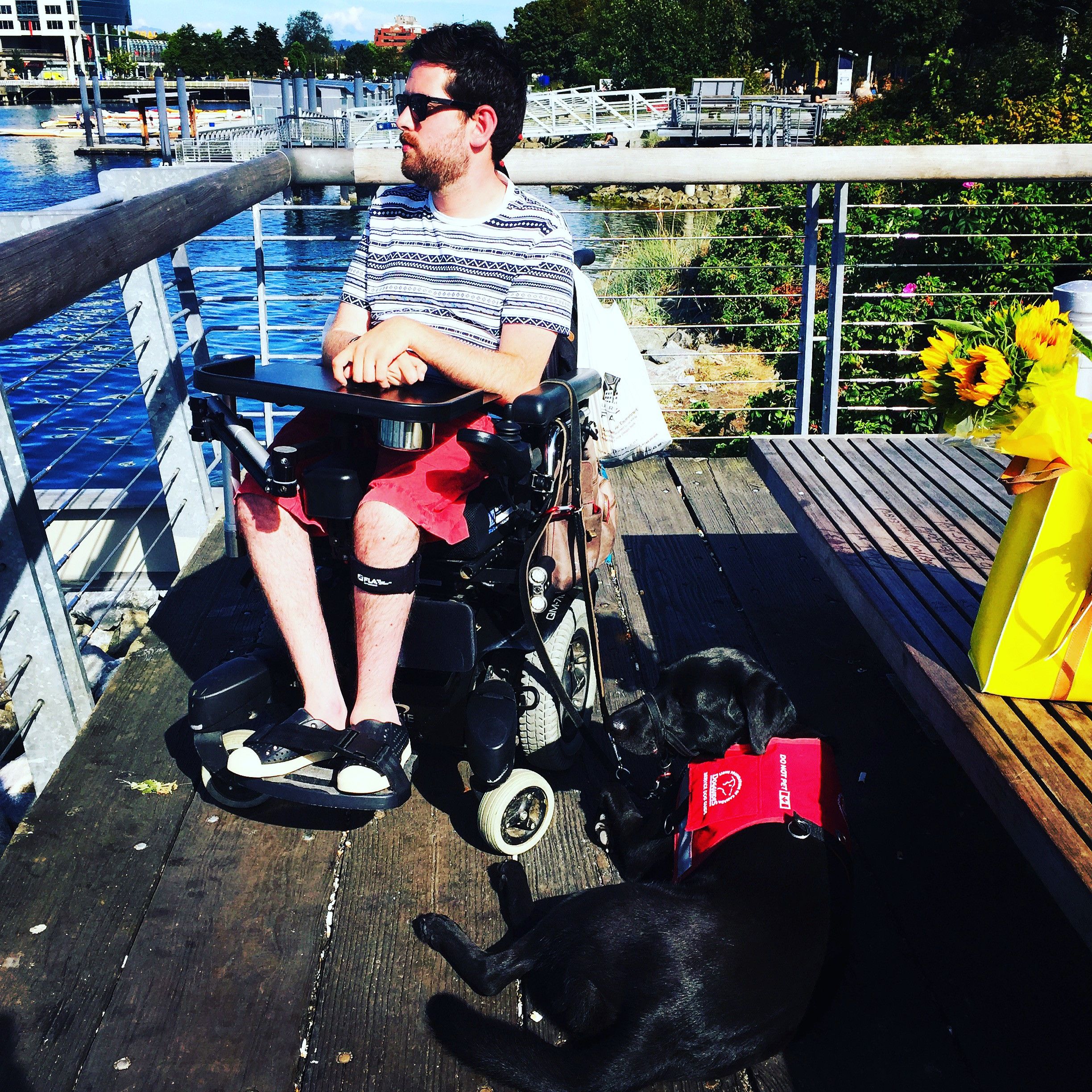 I never put much stock into these month-long societal initiatives, as I think by the end of the month they become so saturated with buzzwords and clichés, completely overshadowing the purpose of the initiative. 
Though this month is different for me. Cerebral Palsy is my life, and will always be. I've been thinking a lot about( CP)this week, and all the things that I wish I was, and all the things I could do without giving it a second thought. 
Like lacing up my skates taking part in Canada's favourite past time and my favourite sport. 🏒 
Wishing I could run a 50K marathon, all the while blowing past my competition, and leaving everyone behind marvelling at my athletic prowess. (Oh yeah and let's not forget the sweat that would be glistening off my washboard abs.☺️ 
It could be as simple as driving a car, opening a door for a stranger without worrying if there is an automatic button. 
Wishing I could be Mr. Handyman fixing everything in sight, ready to land my perfect hands to any manual labour adventure. 
It has taken me a long time to accept every part of who I am Even though I know there will be days where I waiver, like tonight as I write this. 
I can honestly say I am 100% at peace with who I am, and living my life the only way I know how, just by being me! 
Thank you Cerebral Palsy for teaching me patience, determination, and resiliency. 
To all my family and friends, thank you for continuing to give my life meaning and so much purpose! I love you all! 
To all of you out there reading this- thank you for allowing me to give you a glimpse into my thoughts, if only for a moment. 
"Life is a crazy journey- the best thing to do is enjoy the ride, and keep on Rollin"🌈 
David Oliver Wudel 
6 Wheel Painting CO.